Taylor Swift's rise to stardom may seem like a whirl-wind dream, but fans know that she would never have won those 11 Grammys without putting in the hard work. In interviews, Swift has talked about the experiences that shaped her career including picking bugs off Christmas trees and her after-school job at Sony Music. What does this have to do with college students on the job market? Interviews are arguably the most nerve-wracking part of the job and internship search, but with practice and a bit of inspiration from the music industry Herself, Swifties in any college major can impress potential employers. Read on for 10 Swift lyrics that will help you ace your interview like a mastermind. 
"I just wanna know you better, know you better, know you better now"
Indeed describes interviews as having,"…several purposes for the recruiter and the candidate. The recruiter may want to learn more details about the potential employee, while the candidate aims to decide if the position is ideal for them." A common first question in interviews is, "Tell me about yourself." Take this opportunity to share a little bit about who you are, your background, and where you hope to be in the future. Consider "Tell me about yourself" as a teaser trailer for the music video of your life. For a detailed breakdown of "Tell me about yourself," visit this article from The Muse.
2. "Go stand in the corner and think about what you did"
Interview questions can generally be sorted into two categories: "Interview Questions" and "Behavioral Interview Questions." Behavioral interview questions often start with some variation of "Tell me about a time when…".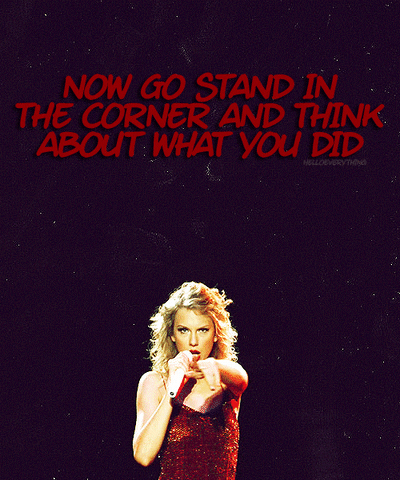 For example: "Tell me about a time when you handled numerous responsibilities. Tell me how you dealt with that."
Behavioral questions offer the chance to tell a story that outlines your personality and problem solving abilities, but remembering specific experiences during a high pressure situation can leave interviewees with a "Time won't fly / It's like I'm paralyzed by it" feeling. A great way to prepare for behavioral questions is to look at your resume and consider how each experience speaks to your capabilities. For practice, check out this list of common behavioral questions and determine which of your resume experiences align with them.
3.  "Just think of the fun things we could do"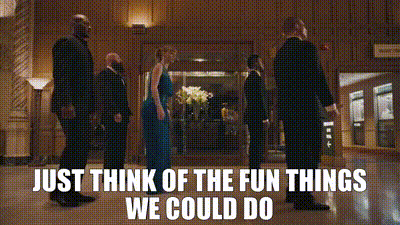 Employers look for people with a strong sense of motivation. They may ask why you are passionate about their field (e.g. finance) or their specific company (e.g. Morgan Stanley). Take some time to think about what motivates you and be ready to articulate that in an interview.
4. "And you understand the good and bad, end up in the song"
The infamous "strengths and weaknesses" question can be daunting. How do you make yourself look good when an employer asks about your flaws? Consider it a challenge! Approach the skills that don't come naturally to you as an area for improvement. For example: "I know that I have a tendency to procrastinate so I keep an organized planner where I plot my deadlines to make sure I stay on track." Showing honesty, self-awareness, and a willingness to learn goes a long way with an interviewer.
5. "I polish up real, I polish up real nice"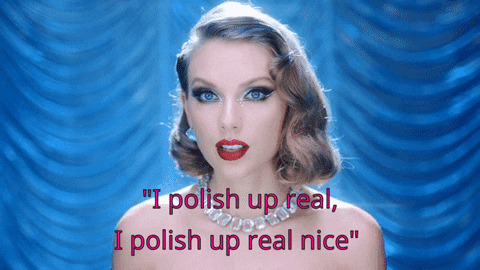 Dressing appropriately for your interview may not guarantee you the job, but showing up in a sloppy outfit can definitely take you out of the running. For a rundown on gender-inclusive dress codes, check out this video from Candid Career. Remember that professional dress counts for virtual interviews too!
6. "He respects my space / And never makes me wait / And he calls exactly when he says he will"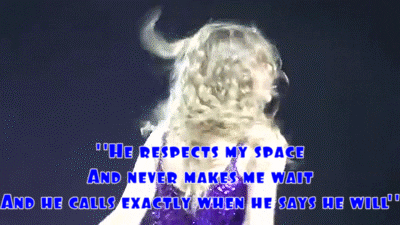 Always give yourself a time cushion. By arriving to your interview early, you give yourself wiggle room to deal with unexpected issues like: 
A difficult-to-find interview location 
Tech problems in a digital interview 
That pesky resume you forgot to print 
Additionally, building in time allows you to relax and focus on the interview ahead. If you've ever been late to an interview and showed up sweating because you had to run down the sidewalk (speaking from personal experience), you know it's NOT a fun time.
7. "You've got a smile that could light up this whole town"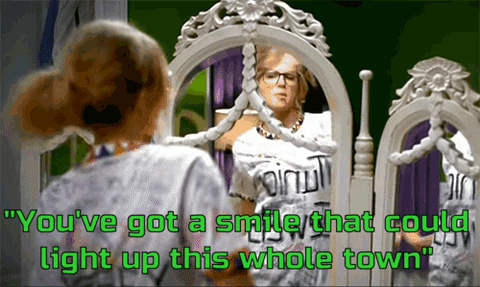 You've researched the employer and prepared your behavioral interview answers– now it's time to talk about body language! This article from Indeed discusses how body language can be used to demonstrate engagement and openness to an employer. Maintain strong eye contact, be deliberate with your motions, and save your Awkward Taylor moves for the dance floor.
8. "If you're ever tired of being known / For who you know / You know, you'll always know me"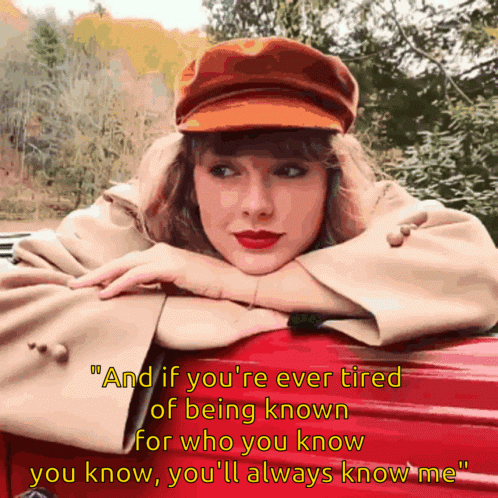 What do Ed Sheeran, Lana Del Ray, and Jack Antonoff have in common? They're all part of Taylor Swift's network! There are over 110,000 Binghamton alumni and employees on LinkedIn alone. If you're interested in working for a company, chances are there's a former Bearcat who can help you. Informational interviews can lead to a deeper understanding of an industry, company, or occupation if you play your cards right. Strong alumni collections definitely increase your chance of landing a job or internship, so it's best to start building those relationships asap.
9. "I'm so sick of running as fast as I can / Wondering if I'd get there quicker if I was a man"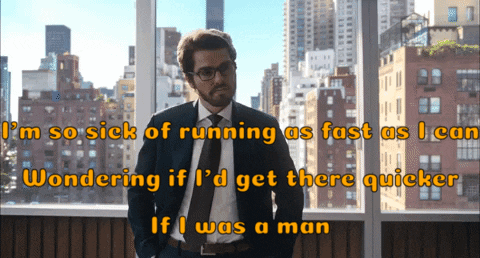 Inequality at work, whether based on gender, sexual orientation, race, disability, or other reasons, is a real problem in the professional world. If you feel uncomfortable during the interview process, take a moment to assess why you feel that way and whether that organization is truly the right fit for you.
10. "I promise that you'll never find another like me-ee-ee"
You are your own best advocate. Get hyped, show off your experiences and personality with pride, and let those companies know that one of these things is not like the others!