By Dave Woolrich, BAE Systems Technology Area Director, Fast Labs™ Research and Development Group
These last 15 years at BAE Systems have been a wild ride.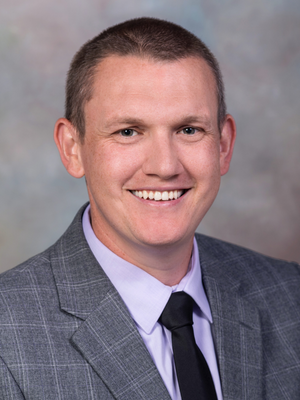 I've had the opportunity to work on literally the coolest thing I have ever seen in my life. While I can't talk about it, I did let out an audible "Whoa!" the first time I saw it.
I've had the privilege of working with some of the best people I've ever met – creating real friendships and bonds along the way.
I've been given every chance to succeed at every level of my career, from security guard to cyber operations tech director. I've been provided the tools to grow through stretch assignments, generous tuition reimbursement to complete my MBA, formal training, leadership programs, and most importantly, great mentors.
I've been privileged to be a part of a culture that appreciates and respects work-life balance. I've never seen anyone think twice about leaving early to a family event. And having every other Friday off isn't a bad perk either as part of my 9/80 schedule.
When I shared my first patent on LinkedIn last year, I did not expect the level of positive response I received. I was stunned and grateful.
The overwhelming reaction got me thinking about why I work at BAE Systems, my career journey, the kinds of problems I've gotten to help solve, and the kinds of people I hope to work with to make an impact for the warfighter. Let's jump in.
From fighter jets to cyber dreams.
Growing up as an Air Force "military brat," I knew all I wanted to do was fly jets. It turns out, "college me" was not mature enough to handle the amount of leg work that dream required.
After graduating from the University of Massachusetts Lowell with a Bachelor of Science in criminal justice, frankly, I was a little lost career-wise.
But since I was a contracted security guard at BAE Systems during part of my time in college, it felt natural to continue down a path with the company in the security field. My very first job here was to sit at the front desk of a government building, sign visitors in, and receive shipments.
You want to know what I don't think is typical at many companies these days?
My aspirations became the aspirations of my coworkers, managers, and mentors. I was asked consistently where I wanted to be in five, 10, or 15 years. It was crystal clear they wanted me to find my way and progress in the company.
But I also found that some lateral moves were important to gain experience. "Lateral" – it's a scary, negatively-viewed term. But a few of those moves gave me critical insights into our customers, our technologies, and how all the pieces work together.
Eventually, I was able to take over as the security lead for our entire Defense Advanced Research Projects Agency (DARPA) portfolio. "College kid Dave" would not have seen that coming.
Then, there was the eventual stretch to becoming a program manager. Going from security to program management was a tough transition, but enrolling in multiple leadership development programs and having mentors helped with that.
I was exposed to more than 40 other young professionals from across the global enterprise through our development programs.
I also got to spend time within our business areas and directly hear the real challenges of our customers. I may not have been flying jets myself, but I got a real look into what fighter pilots need from our technology.
I joined the FAST Labs™ Research and Development (R&D) group, where I've seen the full lifecycle of advanced technology – from research and development, to a deployed system that performs better than anything that came before it. I've seen 'science experiments' become real products.
And if you want to know if your team has your back, try losing the biggest bid of your career and see what happens next. That happened to me a few summers ago, with more than 90 people supporting my capture, which was deemed a "must win." We came up short and that hurt big time, but I was never chastised or made to feel like a failure. I was made to feel proud of our proposal and our team, despite the loss.
So what now? I'm in cyber, right where I want to be.
I like to say that cyber is the great equalizer. It is capable of affecting the foundation of societies in ways never before imagined. Our team asks, "How do we give our warfighters an asymmetrical advantage by leveraging cyber capabilities?"
In FAST Labs™, we're less focused on cyber as it relates to the computers sitting on your desk. Instead, we are looking at the computers that power our aircraft, ground vehicles, and the subsystems that enable them.
We take what we call a "resilience in depth" approach. How do we deal with problems and become more resilient? And as the focus on joint, all-domain operations continues to push for more integration across systems, the need for cyber resilience just continues to grow.
Approaching this challenge takes a unique kind of person and a unique kind of team. Our team is made up of folks with eclectic backgrounds – PhDs, engineers, former active duty veterans – many of whom are NOT your typical cyber engineer.
Case in point: one of my more senior scientists is not only not a formally trained computer scientist, they have an undergraduate degree in English. But it's that kind of diverse team that can solve a challenge that will change on a dime. The cyber landscape is shifting so quickly, it's more valuable to me that someone is able to react quickly and adjust than if they are an expert in one swim lane. I think my range of experiences across BAE Systems gave me an insatiable desire to learn. That's the number one thing I look for now when I'm hiring.
So that's it – my journey from a college kid at the front desk, to helping solve one of the biggest cyber threats out there makes me believe in my core that anything is possible.
Join the mission
Want to work with leaders like David?
Explore our website to find a job that inspires you. Learn more about our internships and leadership development programs by visiting our students and graduates page today.
Help your career take flight and join our talent community to get in touch with our talent acquisition team, set up job alerts, and enjoy feature stories about life at BAE Systems.