Binghamton University Job and Internship Fair
Each semester, representatives from a variety of for-profit, government and non-profit organizations are available to connect with students and discuss both full-time employment and internship opportunities at Binghamton University's Job and Internship Fairs. Students of all majors and class years are encouraged to attend.
Job and Internship Fairs
STEM Job and Internship Fair
Spring Job and Internship Fair
Wednesday, February 21, 2024
11 a.m. – 3:30 p.m.
University Union — Mandela Room/Old Union Hall
Thursday, February 22, 2024
11 a.m. – 3:30 p.m.
University Union — Mandela Room/Old Union Hall

Explore job and internship opportunities in the fields of science, technology, engineering, and math (STEM).
Students and alumni of all majors and class years can connect with employers looking to recruit for a wide variety of job and internship positions in all industries.
Employers are still registering for this fair. A list of attending employers will be released during the spring 2024 semester.
Student registration for the spring fairs will open on February 11, 2024. Registration is encouraged, but not required for students.
Resources & Additional Information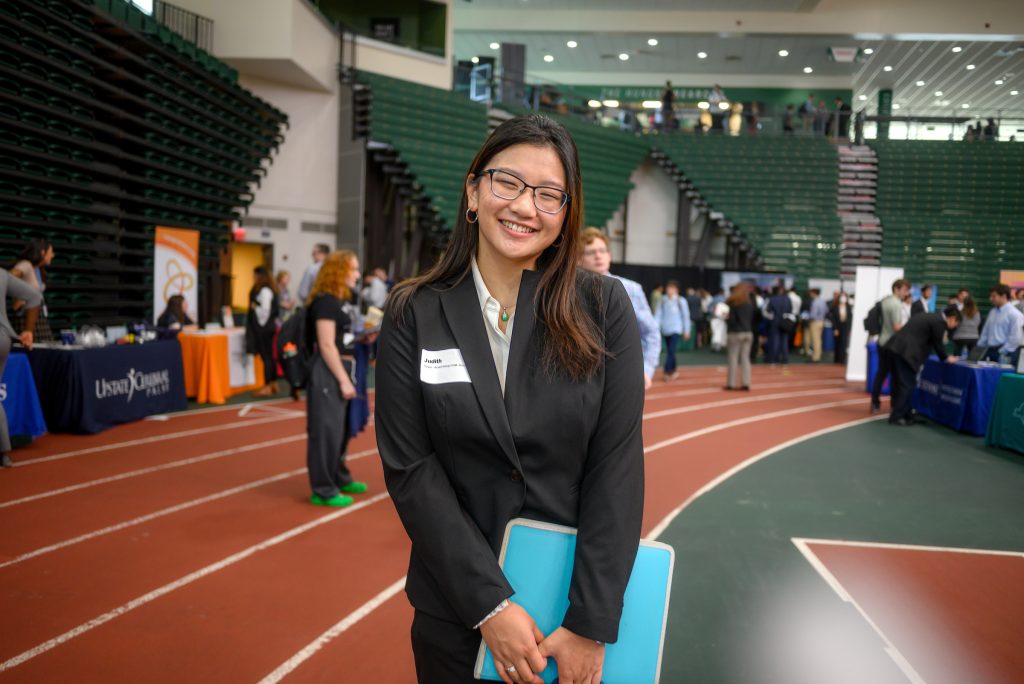 Finding opportunities after the fair is over
In addition to attending the fair, there are a number of other ways to secure job and internship opportunities. Utilize hireBING and conduct your own research to find opportunities through various websites and personal networking. The Fleishman Center sponsors several employer information sessions and networking events throughout the academic year.
For additional information about the fairs or hireBING, please email hirebing@binghamton.edu
---